Does anyone have an up close photo of the SD9s classification plate for units 440-459??
Scott
From: CBQ@groups.io <CBQ@groups.io> On Behalf Of Scott Manley via groups.io
Sent: Wednesday, May 3, 2023 8:24 PM
To: CBQ@groups.io
Subject: Re: [CBQ] SD9s Units 440-459
Who would do custom decals like this? Who has contact info for this. I cant be the only one who has wanted to model these units.
Thanks
Scott
ServiceMaster of Sooland
1905 A Street
South Sioux City, NE 68776
402-494-3188 Office
402-494-5035 Fax
Specializing in FIRE, WATER & MOLD damage restoration for home and business.
Serving the entire Siouxland Tri-state area for over 50 years.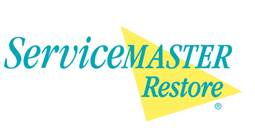 _________________________________________
I checked around 10 decal sellers I am aware of and did not see them anywhere. Might have to go the custom route currently. Microscale may be willing to add it to their Q hood diesels set (87-15) but they wouldn't change it until they ran through their current stock.
Does anyone make the SD9s plate decal for units 440-459??